Affiliate marketing is the type of business in which a seller or a service provider rewards you with a commission for the clients or visitors that you brought. You can get paid for clicks, sales, sign-ups.
The commission rate varies from 1 up to 75% per sale, you just need to look for affiliate programs that suit your needs the most. Today most of the brands and companies (especially the bigger ones) has affiliate programs.
Potentially everyone can become an affiliate. All you need to do is to create your own website (today, with the right tools, it can easily be done in a couple of minutes). In terms of making money online, affiliate marketing is one of the easiest ways.
Some History
The concept of revenue sharing (paying commissions for referred clients) predates the internet itself. Soon after the World Wide Web (the key element of the internet) was created in 1989, the revenue sharing concept took a huge step forward.
In 1994 a music record selling company CDNow, launched its BuyWeb program. CDNow had the idea that music-oriented websites could review or list albums that their visitors might be interested in purchasing. These websites could also offer a link that would take visitors directly to CDNow to purchase the albums. This was the first affiliate program on the internet. Although it was a little bit primitive.
Affiliate marketing as we know it was conceived and patented by William J. Tobin, the founder of "PC Flowers & Gifts". In 1995, Tobin launched a commercial website for his company and had about 2 600 affiliate marketing partners all over the world.
Where to Start?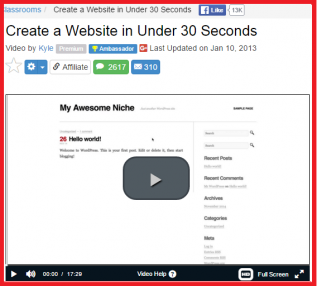 As I mentioned earlier, the most important thing is your website. Back in, for example, 2005 – there was almost no tools for website building available. Everything had to be coded manually. The creation of a simple website often took weeks or even months.
Today everything is a lot easier. Today we have such an amazing and advanced tools as WordPress. You can have your own website with a few clicks of a mouse. I like to create my websites with the tools available in Wealthy Affiliate. They have every tool necessary for FREE (you can also buy the premium membership if you find it useful).
There are more website hosting providers out there, but it usually takes more time and requires more money. If you want to know more about website creation with WA, you can go to watch this video on the right.
Once you have your website set up, you need to choose your niche. It can be literally anything that you are interested in (it has to be legal and ethical of course). Then you're going to write the content of your website. It may sound complicated, but it isn't.
If you are really interested in something, writing becomes the best part of your business. I personally love to write, because I often do research on a topic before writing, and while doing that, I'm able to learn something that I didn't know about the topic that I like.
The internet is huge, you will definitely find some goods or services that are relevant to your niche. You can use various affiliate networks (CJ Affiliate, Clickbooth, etc.), or apply to individual programs (Amazon associates, eBay, etc.). There are a lot of companies that offers this opportunity and they pay you for different things (you can use all of them and that's gonna increase your revenue):
CPL (Cost Per Lead) – it's when an advertiser pays you for an explicit sign-up of a consumer that you brought.
CPM (Cost Per Mile) – it's cost per thousand (in Latin mille means thousand). The advertiser pays you a specific amount for showing the ad to one thousand viewers. This form is commonly used by YouTube users.
CPC (Cost Per Click) – when an advertiser pays when someone clicks on the ad.
CPA (Cost Per Action) – advertiser typically pays for a completed sale involving a credit card transaction.
Why Is Affiliate Marketing So Popular?
The answer is very simple: because it's beneficial for everyone!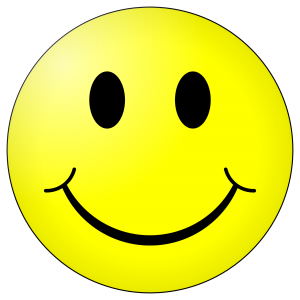 You are happy – you get the commission. In the beginning, the process might look pointless and time-consuming, but you should never give up and sooner or later you will get the good amount of traffic, and traffic leads to revenue!
The thing is, that all your effort one day will add up and bring you PASSIVE INCOME. The posts you write today can generate profit after five or ten years from now and then you will thank yourself!
The company is happy – you brought new customers. It's very beneficial for companies to share revenue with affiliates. Affiliates can approach potential customers in very original and effective ways. Otherwise, the company might be unable to reach that many customers, or it would cost way more money.
Other marketing campaigns might be very expensive and sometimes their effectiveness is questionable. Affiliate marketing is also great for companies because they pay you only for the actual work that you have done, not for potential opportunity to sell something (like advertising on TV or something).
Customers are happy – because of you (the affiliate), they were able to learn about the product, that they were interested in. You provided them with information about the item or a service and they were able to make reasonable decision whether it's worth their money or not.
Of course, to make your readers happy, you should always make sure that you know what you are talking about. It's very important to be honest when you write. You should NEVER lie to your readers because if you do, you will lose all the trust. If there is no trust, no one will buy based on your recommendations and your profit will get smaller.
We will discuss more in-depth things about affiliate marketing in future articles.
If you have any questions or just want to share your thoughts, feel free to comment 🙂
Please share and like, if you find it helpful!
-Grey